DV
Semi-automated volumetric filling machine
The volumetric filling machine DV is the most versatile machine for filling liquid and semi-liquid media of various viscosities (from extremely thin e.g. acetone to thick creams).  It works with any type and size of package (tubes, jars, PET bottles, cans, etc.).
The main features and advantages:
Universal application: for pouring virtually any liquid substance, from dilute ones like water or acetone, to very thick ones like honey, cream or balm.
Filling range from 5 to 1000 ml (depending on the head used).
1 or 2 suction pressure heads.
Competitive price and fast return on investment.
All components which make contact with the liquid involved are easily dismantled to ensure easy cleaning.
Dosing precision.
DV volumetric filling machine with sucking & pressing heads (1 or 2 heads).  A set product dose is sucked in and filled into the container set under the filler.  Liquid may be taken directly from the container placed next to the machine or from a special funnel located above the filler.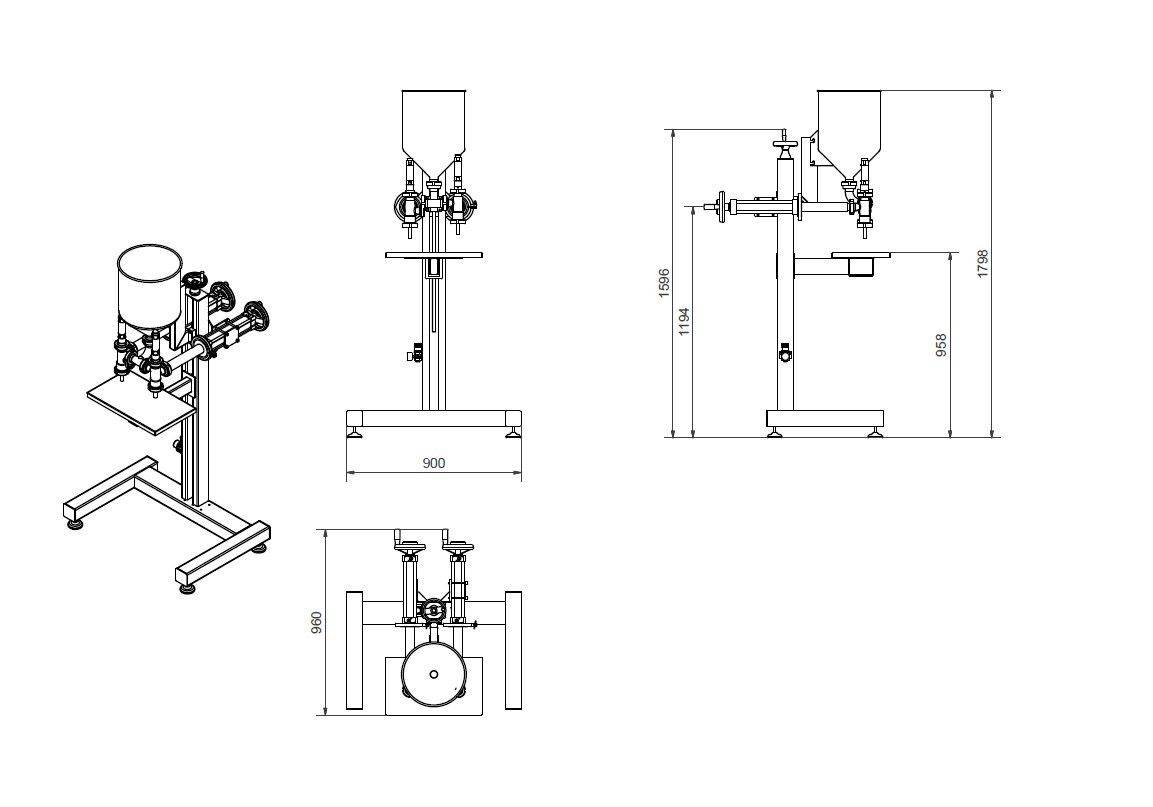 GV volumetric head
Range of possible doses:
5-50 ml for GV-50 (small volumes)
15-100 ml for GV-100 (small volumes)
25–250 ml for DV-250
100–1000 ml for DV-1000
Additional equipment
As an option, the filling machine may also be equipped with a funnel of 10l or 30l capacity available with a stirrer to prevent the product from thickening.  Such containers are usually used with thick substances which cannot be easily sucked in from a distant tank.
TYPES OF PACKAGE
SUPPORT SPECIALIST
Adam Dybaś
Key Account Manager
+48 697 180 380
adam.dybas@unilogo.com.pl
RECOMMENDATIONS