Z6 capper
Trigger, pumps, push-pulls and flip-tops capping machine
Z6 trigger capper is a machine for automatic feeding and capping of triggers, cosmetic pumps (and traditional caps).  Application of a servo-drive allows full control of the capping process and facilitates fast machine changeover (fast format change for various package types).
The main features of the capper:
An automatic closing machine for caps as triggers, pumps and traditional caps.
Capping options: at an angle, for a torque set, with a back-turn.
A precise trigger straw centring system.
Universal use – an exchangeable head and format pucks – work with any cap and package type.
Possibility to enlarge with the Z5 capping machine in order to increase productivity.
Productivity: Z6 capper (alone) ~ 25 pcs./min., Z6 supported with the Z5 capper ~ 30 pcs./min.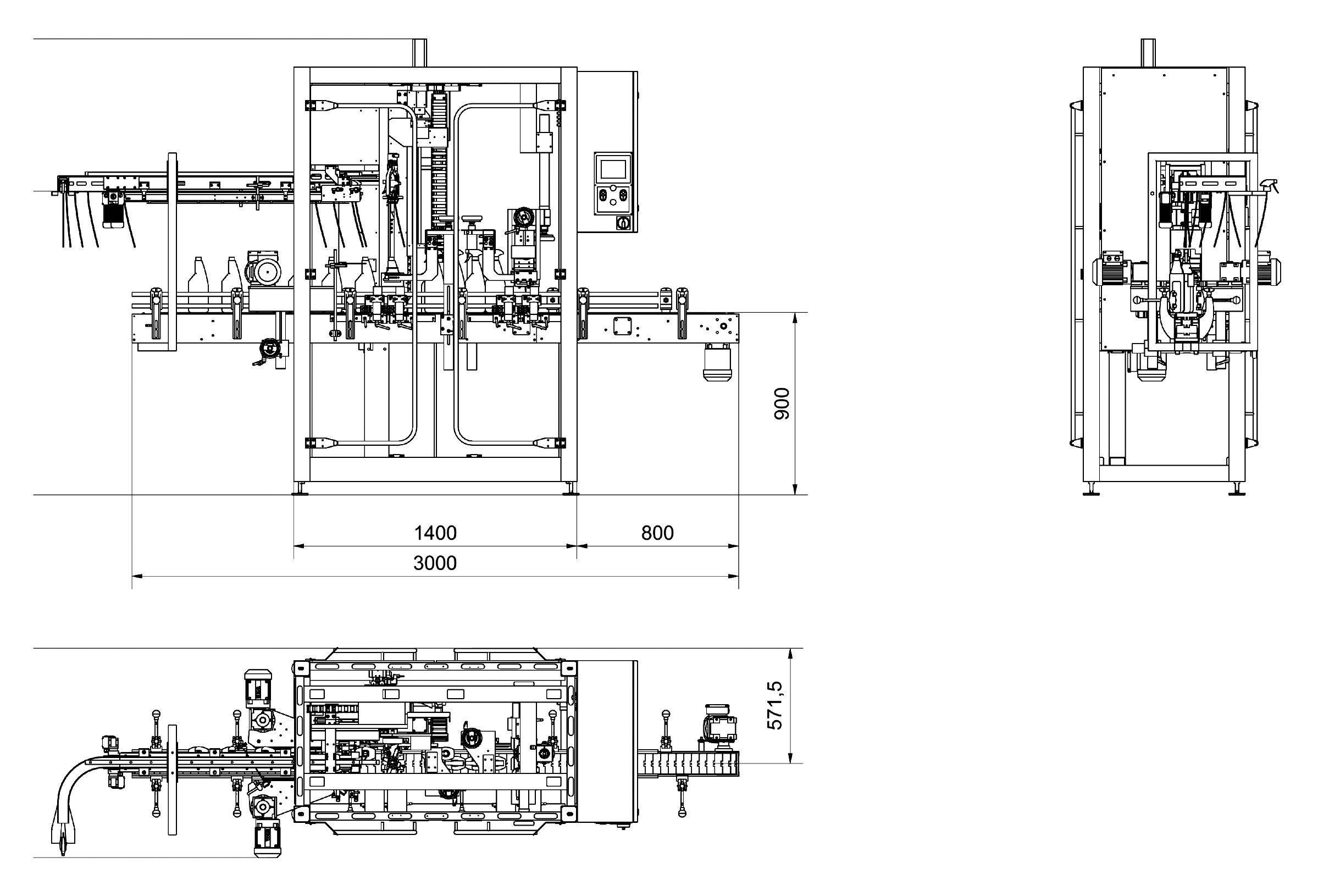 In the basic version, the Z6 capping machine is equipped with a conveyor belt on which triggers (the machine may also be integrated with trigger- or pump-sorter) are placed.  A servo-driven 2-(triggers) or 3-jaw (pumps and no pipe caps) gripper collects the closures from the conveyor.  Servo-drive application allows full control of the capping process.  Bottles leave the machine with triggers set in one direction at all times.
Packages are transported in PAX format pucks which, together with easily exchangeable capping head, facilitate the changeover to any bottle and closure type (fast format change for any package type).
The system of straightening and centralising of trigger pipes facilitates work with "low quality" elements – unsorted, bent or badly stored ones.  The capping machine capacity may be increased with the use of the Z5 capper.
TYPES OF PACKAGE
Do you need an
valuation

or consultation?
Załącz zdjęcia opakowań i wypełnij formularz
SUPPORT SPECIALIST
Adam Dybaś
Key Account Manager
+48 697 180 380
adam.dybas@unilogo.com.pl
RECOMMENDATIONS